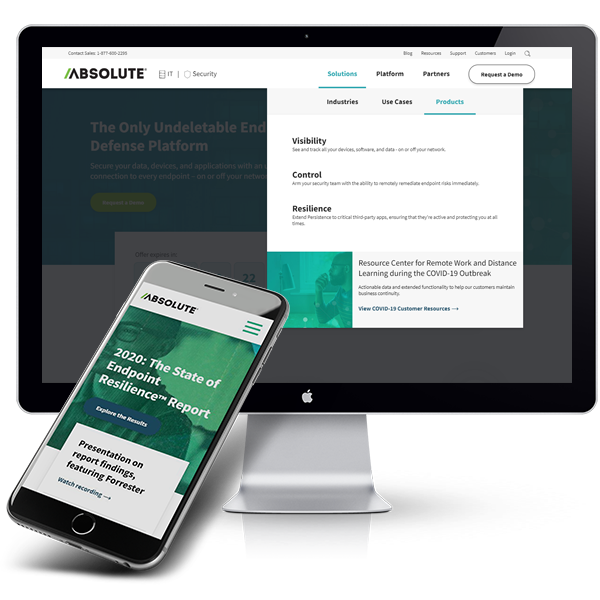 Custom Website Design
Screen size matters — your website visitors are no longer a single device visitor. Recent data shows that 98% of Americans switch between multiple devices in the same day, which means potential customers could be viewing your site on a desktop, mobile device and tablet. Consistent experience is king. Responsive website design from Scylla helps your site deliver on device diversity and stand out from the crowd.
Information architecture
The design and organization of shared information elements is critical to website consistency.
User experience (UX)
From website UI design to the form and function of key site components, user experience is essential.
Responsive design
While adaptive web design leverages common templates for diverse devices, responsive website design delivers on-demand adjustment for a best-fit experience.
Mobile design
Account for the evolving impact of tablets and smartphones with user-first mobile website design.
Content creation
It's not just what you say; it's how you say it. Capture customer interest with custom web content creation.
No matter your industry — from manufacturing and retail to B2C service and B2B sales — your website needs to work for every user, every time. Potential customers don't care if you're an expanding international company or a growing local business. They want consistency across location, connection and device. Responsive website design can ensure your site always delivers on user expectations.
Your website isn't just a digital signpost — it's part of a broader branding strategy that both cultivates customer connections and supports long-term success.
That's why responsive website design from Scylla doesn't start with dry checklists and vague promises. Instead, our team helps create chemistry by aligning expectations and outcomes with upfront discussions of technical strategies and solutions.
Here's how we've helped other brands with custom website design.