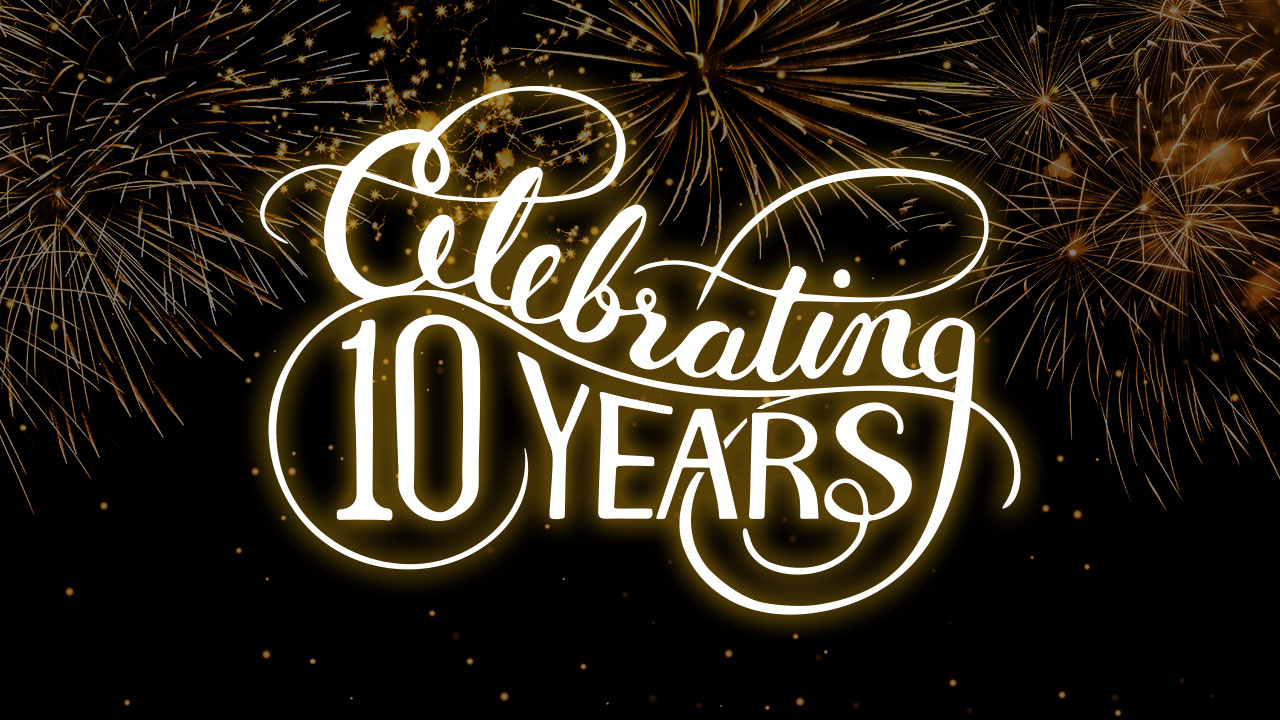 It's with great honor to announce that we have crossed yet another milestone in the history of The Scylla Group.  March marks 10 years of operations and we couldn't be more proud of what we've all accomplished together.
Without the dedicated support and caring of our amazing staff, none of this would have ever been possible.  We are also so very grateful to our clients who have put trust in us to help them push boundaries, keep innovating, and find the right solutions for their organizations.  Their demands, challenges, and feedbacks have pushed us to find, create and adopt new technologies every day. Not only have they made us a part of their lives, but they have also helped us seek out what's next and realize how we can improve our lives and personal connections through digital technology.
A decade ago, we set out to create the culture and connections we always wanted to be a part of. We've always believed in approaching every aspect of life with decency, trust, respect, and always doing what's right. We wanted to create a work-life balance that empowered us to pursue our passions. It is amazing to see that vision being realized every day and to see how it's improved our lives and the lives of those around us.
10 years…wow, when it comes down to it – I guess it's really just days and hours of time.  But for us, it's what we do with that time that really matters and I'm very excited to see what the next 10 years will bring!