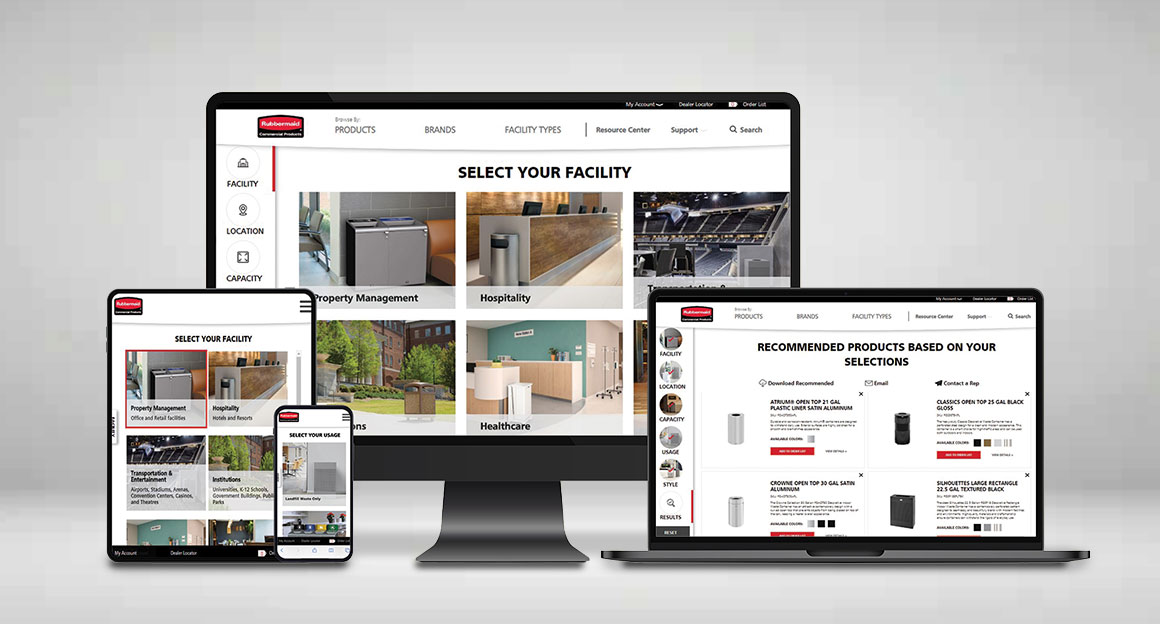 When you're looking for that particular item that matches your interior space, your occupants' needs and environment, details matter. Additionally, when there are tons of options to wade through the selection process can be really daunting. For property owners and interior designers even their waste disposal containers matter to their overall impression and environment. We worked with RCP to create a unique buying experience where shoppers answer simple, quick questions about their space to narrow down the RCP catalog to a focused set of recommended options that meet their requirements. In under a minute we eliminate wasted browsing time and increase confidence in their product selections.  
To bridge the gap between the online catalog and seeing the product in person, we added a 3D model viewer with Augmented Reality capabilities to allow customers to see the product in their actual space. 
How well does your site perform?
Take advantage of a free site assessment and consultation. Shoot us an email and let us know you're interested in a FREE consultation.