Umbraco Headless CMS Drives Alexa Skill
Happy Family, a world leader in organic children's foods, wanted a partner to help them define, design and develop an Alexa Skills application so new moms can benefit from the insight Happy Family Brands has gained from its free lactation consultation program.
With literally thousands of chat logs, generated from Happy Family Brands' Happy Mama Milk Mentors program, it is clear that new moms have a lot of questions when it comes to breastfeeding their newborns. In today's fast-paced digital world, Amazon's Alexa is the perfect platform for supporting moms with their "hands full."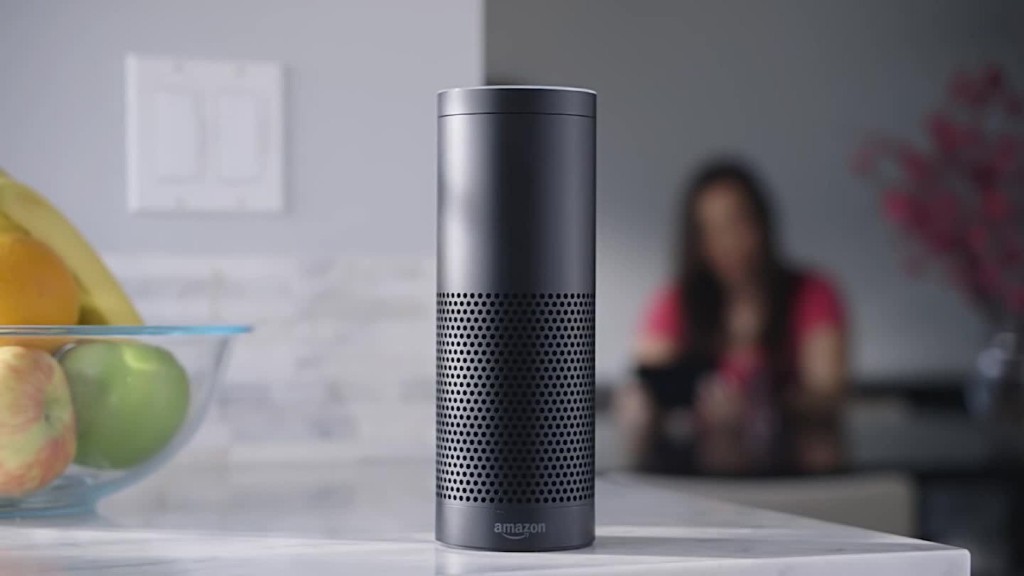 The challenge with developing an Alex Skills application is not just the technical implementation, but also the design of the conversation. To be effective, Alexa communications need to use concise and natural language, and good interaction design practices. Our approach follows Amazon's design process and best practices for conversational UI; emphasizing our strength in information design and UX to build a great voice interaction experience.
The second-largest challenge is in writing the 10's of thousands of ways someone can ask a question. Alexa skills require near-exact phrasing to recognize what someone is asking. When we looked at the number of topics and responses the writing factor became exponential and daunting. 
Our thinking is, if a task or process seems tedious and over complicated, there's probably a better solution utilizing software or coding. After brainstorming we decided, rather than generating endless amounts of phrases and questions in Alexa Developer, we would start with the response and work backwards to generate the words that form the questions. Instead of writing out cumbersome code and exhaustive amounts of grammatical nuances for a rudimentary dialog, we simply need to generate the words associated with the topic. With a series of keywords per topic/response, we could rank them and create a "search engine" for our skill outside of Alexa Developer. This approach takes some nuance in ranking of keywords, but is much more effective for generating and integrating content and allows endless ways of asking questions.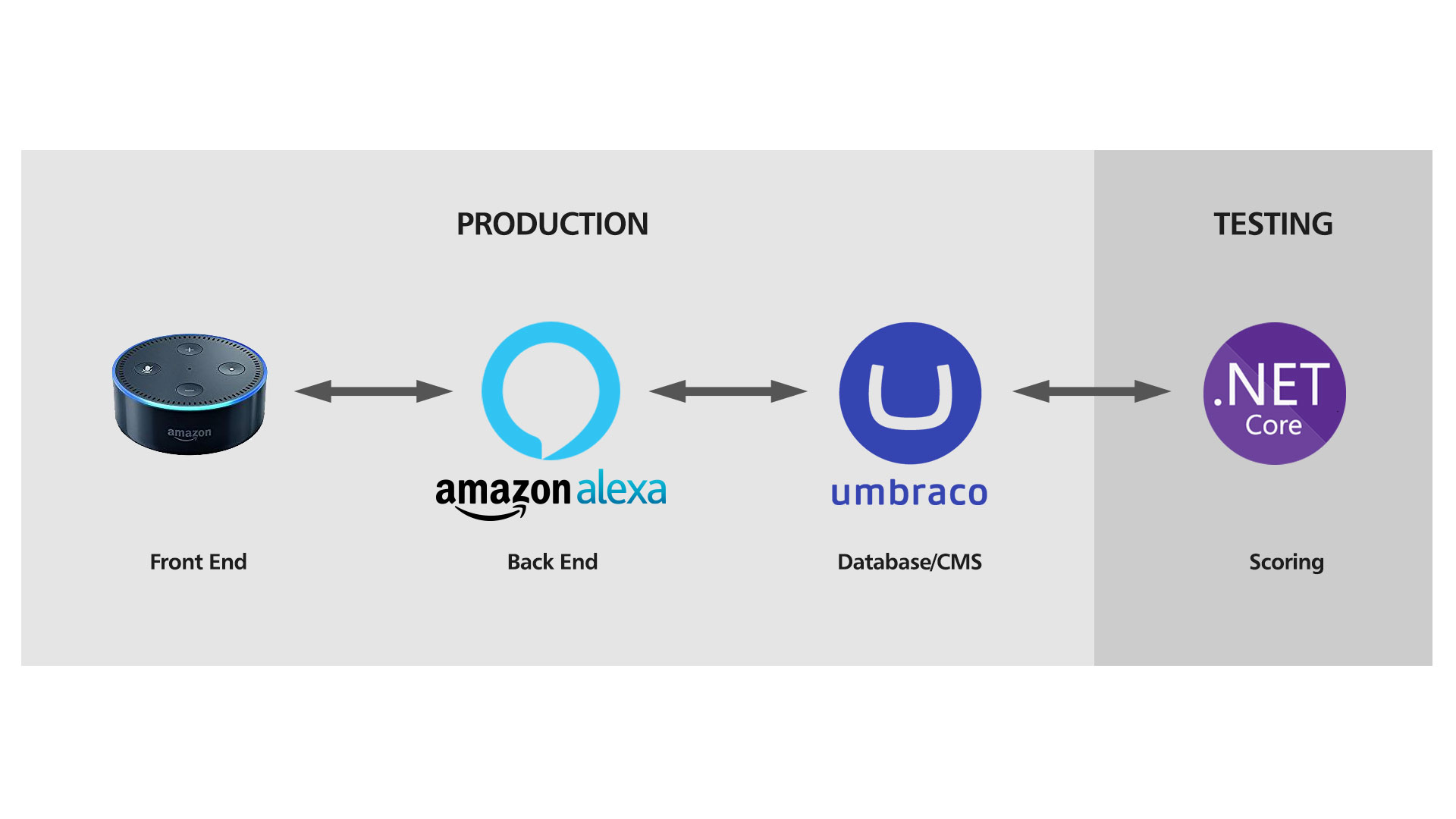 Technically, we connected the Alexa Skill with a headless Umbraco CMS incorporating a Lucene "search-engine". We used a Lucene scoring model inside of an Examine index to weight positive and negative keywords which allows Alexa to act more as a search engine than a Q and A bot, and Umbraco's back end allows creators to develop and manage skills with ease. Our proprietary tool allows for rapid development, live updates and enhanced performance of Alexa skills. 
A massive time saver in setting up and managing Skill content (No need to write code)
Umbraco Headless CMS allows for continuous, rapid updates of questions, keywords, synonyms and responses to a live skill without republishing through the Alexa Developer skills account
New platform eliminates the need to write an exponential number of phrases to invoke a response. By searching Umbraco Examine using the Lucene scoring model we've created an Alexa skill that acts more as a search engine than a Q and A bot.
Positive and negative keyword ranking ensure accurate responses