Windows 10 News and Interests Widget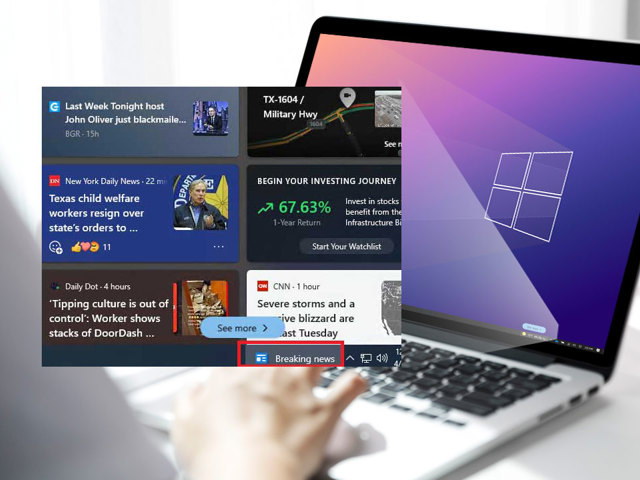 >
With a recent update to Windows 10, Microsoft introduced the News and Interests widget. This feature is located on the taskbar and it is either labeled with Breaking News or more often the current weather (examples below).  The biggest frustration is by default this Widget will activate when you hover your mouse over it and when activated the large window with news and "interests" will be displayed and the window can only be closed by selecting it. Since we have received mixed reviews from clients in regard to this widget, we wanted to provide you the instructions on how you can disable it or remove the open on hover option.  Any staff members who are not happy with the widget can follow these easy steps to remove it.

Single Right-click on the empty part of the taskbar to open the taskbar menu.




In the menu, go to "News and Interests"

(highlighted in green)

to select one of the options:

To disable the widget completely, choose the "Turn Off" option

(highlighted in purple).

To disable it from opening on hover so the icon with the weather will remain on your taskbar, select the "Over on hover" option

(highlighted in orange)

to remove the check mark from it.

NOTE: once you select one of these options, the menu will close. If you choose option 2.1 the widget should be removed immediately from the taskbar.


We understand many of you have encountered unique work environments since the pandemic and we hope that these tips and tricks help no matter where you are located.