Leverage OneDrive for Business and Securely Share Files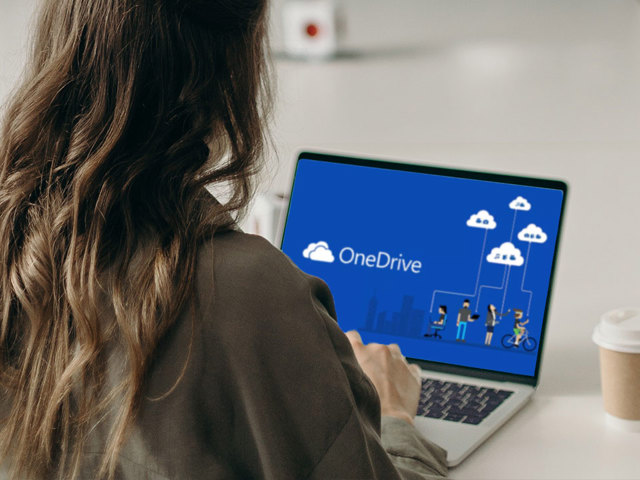 Sending an email message or requesting a file from a client or vendor via email is quick and easy because almost everyone has an email address.  Email is fine for the majority of your business communications needs, but it does have two inherit technological issues:
Email has size limitations and they aren't standardized. Every email server/environment has different size restrictions for sent and received messages and attachments. Just because your email environment might support a 25MB file, does not mean that your client's environment will also. If the attachments are larger than those restrictions, you'll need to find an alternative way to send/receive them.

Email cannot be guaranteed as a secure and encrypted communication channel in all cases. If you are a Scylla Group maintenance customer on Microsoft 365, your current email configuration uses encryption whenever possible. Messages between staff on Microsoft controlled servers and when at rest in a Microsoft 365 mailbox are always encrypted. If you combine that with two-factor authentication, your emails are well protected when sent internally between staff. But, not all email systems support or have implemented encryption or other safeguards. So, you must always err on the side of caution when communicating Personal Identifiable Information (PII) or other sensitive information with external parties (clients/vendors/partners/etc).
If your staff runs into issues sending secure and/or large messages and attachments, they might resort to using unsafe or uncontrolled rogue methods to communicate with your clients (like personal email or Dropbox accounts) . Doings so presents unnecessary privacy, security and other business risks for your company. Using non-sanctioned communication channels means the business no longer has control or knowledge of the data, data cannot be safeguarded per company policies and applicable regulations, data may now be accessed by employees after an employment termination, poor passwords or lack of security measures could result in data leaks, and you may not be representing the business in a way consistent with your brand.
One solution to help mitigate these risks is to make it easy and secure for staff to send and receive content with external parties. A great way to accomplish this is to roll-out Microsoft OneDrive for Business. We can help you implement OneDrive for Business in a secure manner to better protect your business and its data. And the best part is that OneDrive for Business is already included with your Microsoft 365 licensing. Here are some of the things that we recommend and can help you configure before rolling out OneDrive for Business to your staff:
Authenticate recipients so you can ensure that messages are not intercepted or forwarded. Whenever the client tries to access a shared OneDrive resource, they will be verified either through the use of a Microsoft account that matches the recipients email address or by entering a one-time use PIN that is sent to their email account.

Limit who files can be shared with. If you only want OneDrive to be used when communicating with certain partners or vendors, we can configure that for you. This can be useful if your business doesn't have a need to share information with recipients using personal gmail, Hotmail, or yahoo accounts.

Protect your existing OneDrive/SharePoint resources from being shared externally by only allowing files to be shared from designated locations.

Limit external sharing to approved staff members. This can be useful if you have staff that should never communicate directly with clients or vendors.

Notify staff members when and who access their shared content.

Add additional backups of OneDrive content if desired.

Make sure any OneDrive Content is transferred to other staff members when employment ends.

Ensure that your OneDrive for Business data is always encrypted when in-transit and when at-rest.

Make it simple for staff to login to OneDrive for business by ensuring that passwords are synchronized between their computer/server logins and their Microsoft 365 accounts.

Protect against phishing and unauthorized access by ensuring two-factor authentication is enabled for staff before using OneDrive for Business.

For power users / frequent file sharers, we can install the OneDrive app on their computer so they can copy and share files in the windows file explorer instead of going to the webpage.

Train your users on how to use OneDrive for Business.
PS – Did I mention that documents stored in OneDrive for Business and SharePoint Online can be used with the real-time co-authoring features of the Microsoft Office suite (Word, Excel, PowerPoint, etc)? That's right, you can also collaborate with your clients and vendors on the same documents at the same time and see the changes in real-time.
In summary, using OneDrive for Business can be a great tool for sharing content externally while complimenting your existing Email, Teams, SharePoint and on-premise file sharing needs.