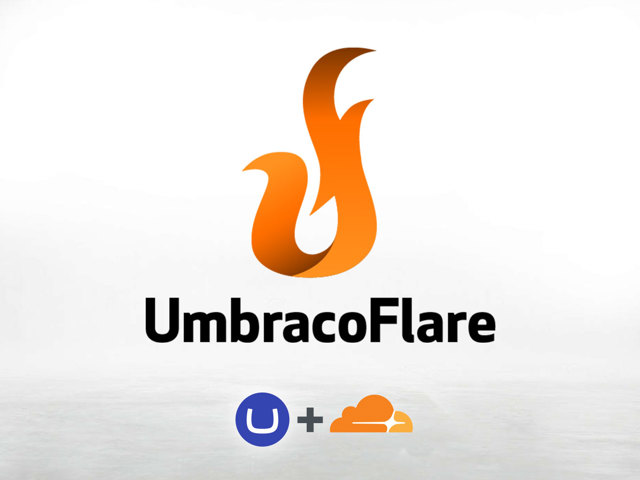 For Umbraco developers and content managers using Cloudflare as part of your technology stack, the process of purging content from your server cache can be tedious right out of the box. We thought we could make this better and sought out to create a package that could improve the user workflow and make the process of purging with Cloudflare simple.
Our answer, UmbracoFlare. This package makes clearing your Cloudflare cache within Umbraco possible. A new section is added to Umbraco which contains several dashboards that allow you to purge Cloudflare's cache right inside Umbraco in multiple ways and locations. There are several cache clearing mechanisms built into the context menus for media and content, at a page level and site-wide. 
With UmbracoFlare you can:
Purge Cloudflare by url (wildcards included!)
Purge static files in Cloudflare
Purge media urls (including image cropper urls)
Purge the entire Cloudflare cache
Purge an individual node's cache (and children if you'd like)
Purge a node's cache in Cloudflare on publish
Multiple Root Nodes/Hostnames supported.
We've added UmbracoFlare to the Umbraco community packages for free use and download.
Save time and effort on your site updates by including UmbracoFlare.  
---
We're always here to listen! Let us know if there are any topics you'd like to see covered or you'd like to talk about ways The Scylla Group can enhance the way your company does business.
---
If you'd like to be alerted when the latest post is up, simply share your email.