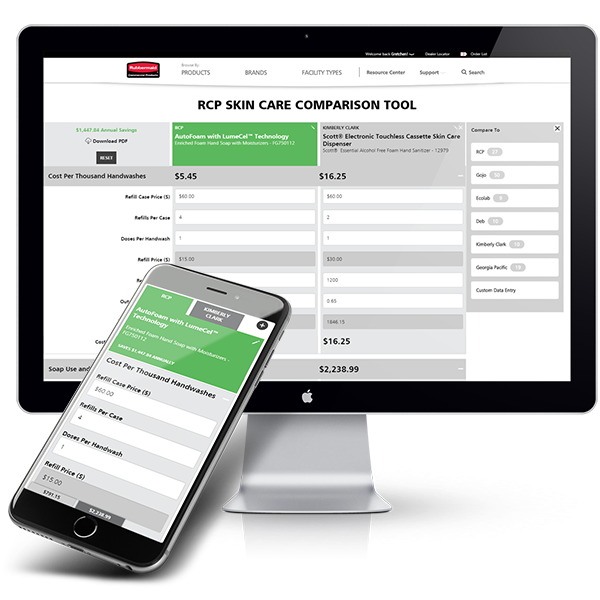 Custom Mobile Sales Apps
In many cases, business success hinges on the sales staff. However, these employees are often overlooked as companies embrace digital shifts. While consumer-focused apps often get a start-from-scratch makeover and HR tools are typically on the radar for overhaul and improvement, mobile sales app solutions may not make the cut. This lapse can create a problem: If sales staff can't quickly and easily showcase new product features or take payment on-demand, B2C or B2B customers on the road to conversion may find themselves suddenly sidelined by substantial application gaps. At Scylla, we recognize the role that sales has in driving reliable revenue and expanding your consumer base. More importantly, we have the industry experience and expertise to create custom mobile apps designed to support your staff and help drive sustainable growth.
What goes into a great mobile sales app? The answer is simple: It depends. It depends on your current needs, strategic goals and long-term revenue potential. However, Scylla can help your sales team solve key conversion challenges across specific use cases.
Virtual Catalog Applications
No more missed opportunities because a customer can't find your products. Full-featured catalog app options make it easy to showcase your entire product line and inventory when in the field.
Interactive Product Demos
Stand out from the competition. Don't just display your products — show how they work with interactive demonstration apps.
Mobile Point of Sale Solutions
Increase conversion and the bottom line by empowering sales staff to take payment anywhere, anytime.
Return on Investment Calculators
Prove return on investments with full cost and investment considerations. More than not, the devil is in the details and cost over time matters as much as initial investments.
It's easy to conceptualize a retail mobile app — straightforward touchpoints, streamlined UI and simple contact features that let employees enhance the customer's journey from end-to-end. However, this narrow view of sales application iteration only scratches the surface of industry and market impact.
The experts at Scylla work with your team to create best-fit sales apps for your specific market requirements. From large enterprises that demand high-volume transaction support to midsize companies looking to align growth with expanding digital strategies, we're here to identify — and address — your sales needs.
Want virtual product views for manufacturing marketers? We've got you covered. Interactive catalogs for B2B suppliers? No problem. Kiosk point of sale apps to streamline in-situ interactions? Scylla is here to help.
Building a better mobile sales app isn't just about technology. It's about trust.
At The Scylla Group, we recognize the importance of the human element in creating apps that work and relationships that last. With our commitment to transparency, empathy and sustainability — combined with unparalleled industry expertise — we are the starting point for custom-built mobile sales solutions. We go well beyond that, however. Our customers keep us around to tweak and enhance their apps, allowing us to add value throughout the product's lifecycle.