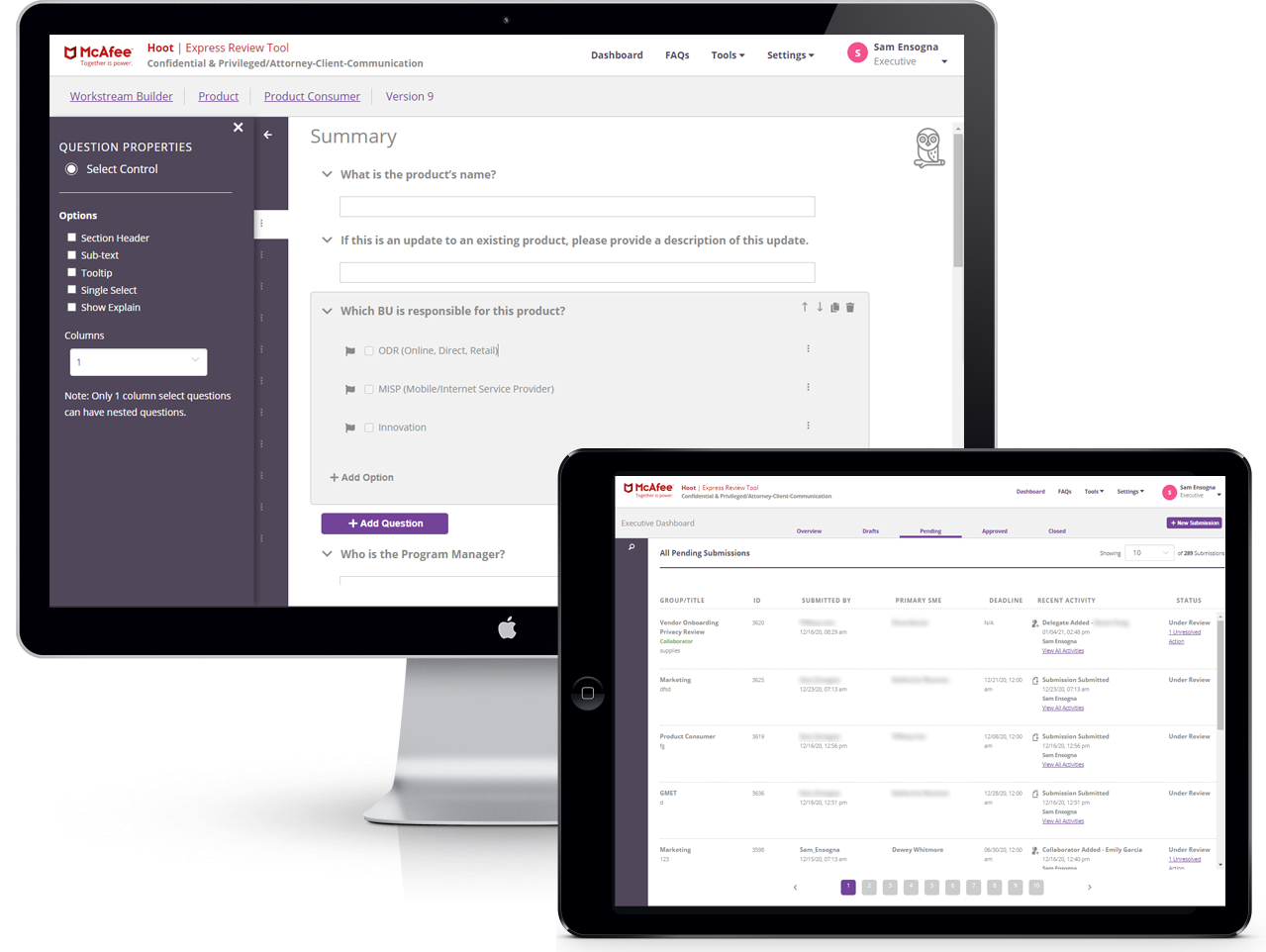 Enterprise Software
The sheer scale of enterprise software is intimidating, made only more challenging for those who are shifting into the enterprise mindset that their business's growth now demands. Streamlining and automating legacy tasks is the path to improved operational performance. Smart businesses strive for this while keeping complexity to a minimum so that innovation can thrive.
Breaking down the walls between digital silos requires custom-built enterprise software and clean integrations that bridge the gap between user needs and IT expectations. More importantly, an effective solution must enable key tasks without compromising security.
Supported by expertise and backed by experience, The Scylla Group can uncover your critical needs and architect and develop best-fit software that helps your business deliver on the promise of digital transformation.
Enterprise solutions, by definition, can't be one-size-fits-all. We develop well-architected and needs-based enterprise software solutions tailored to drive you toward your business goals.
Comprehensive Software Design
End-to-end software design and development streamlines solution deployment and adoption.
Technology Selection Services
Compare and evaluate the best-fit technologies that achieve your digital business goals.
Systems Integration
Eliminate data silos with purpose-built and flexible systems integration.
Enterprise Resource Management
The right enterprise resource planning (ERP) software can reduce complexity and improve process efficiency.
Information Governance
Get a customized enterprise software solution that manages key information assets, ensuring data due diligence and proper user access control.
The need for enterprise software solutions isn't unique. But achieving transformation depends on your current digital framework and existing systems like ERPs, HRIS, accounting and billing, CRMs, fulfillment, and more. The ongoing impact of multiple, independent services across your organization has an impact on your ability to grow and connect.
At Scylla, we recognize the critical role of simplicity at scale. A large company might need custom enterprise software that focuses on tearing down the walls that perpetuate similar but disconnected processes. A midsized organization, on the other hand, may need to prioritize the ability to track essential assets across an evolving IT infrastructure. 
Each of these unique challenges requires careful planning and execution, and a partner that understands how to help you use technology to reach your business goals.
Not all enterprise software companies are created equal. While many focus on functionality and form, they often ignore collaboration and inclusion of the client in the development and design process.
At Scylla, we know that the impact on the human element in your business should be front and center. Enterprise software solutions must align with employee expectations, streamline tasks, and improve operational outcomes to solve siloed processes at scale.
Ready to simplify and innovate with digital solutions that span your organization?
Here's how we've helped other brands with enterprise software.