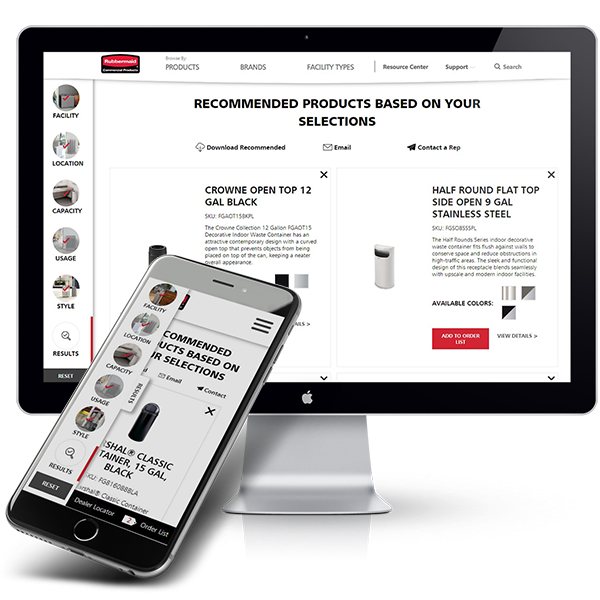 User Experience Apps
In the modern consumer market, complexity can undermine customer confidence. While cutting-edge products and innovative developments could set your company apart from the competition, they won't deliver ROI if you can't easily showcase specific differentiators or empower your audience to engage with key brand benefits. At Scylla, we specialize in building user experience app solutions that both align with organizational strategy and simplify the buyer's journey.
Just as overly complex IT processes frustrate staff and reduce operational efficiency, convoluted customer experiences negatively impact ROI. Users now familiar with the immersive, interactive features delivered by cloud-based mobile applications won't expend extra effort to understand your offerings — they'll simply opt for other providers who can better meet their needs.
The standard for customer engagement is set, and the bar is high. Our user experience app specialists can help create custom-built, captivating and personalized experiences.
On-demand visualization tools
A quality visualizer app can provide enthralling content that clearly communicates your value proposition and helps customers appreciate your vision. From a guided visualization app that makes suggestions based on consumer history to an app to visualize furniture in a room, seeing is believing.
Product configuration solutions
Go beyond product visualization with configuration: Allow users to create and modify specific product combinations that meet their unique needs.
Self-service customer applications
Develop your customer service app with self-service options that streamline product search, customization and e-Commerce experiences.
Customers don't care about the size of your company. They care about the quality of their experiences with you. From enterprises with massive product lineups that are hidden behind walls of text, to small or midsize businesses struggling to turn bright ideas into immersive online experiences — streamlined applications can make all the difference.
With industry proficiency and consumer expertise, The Scylla Group can help your company improve customer interactions. Consider mobile child safety leader Britax. Faced with the challenge of expanding its e-Commerce impact, the organization turned to Scylla for a manageable, scalable solution capable of delivering substantive self-service options and creating new revenue streams.
When it comes to engagement, an elegant, straightforward user experience app could change the game. At Scylla, we create compelling user experiences by combining human-centric design with cutting-edge technology. We will work with you to build beneficial consumer touchpoints and reciprocal relationships.
Here's how we've helped other brands with consumer engagement.