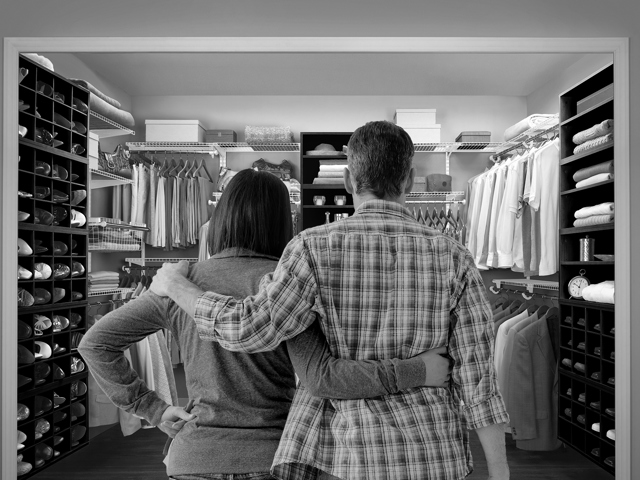 Rubbermaid is a $70M division of NewellRubbermaid that manufactures innovative, high-quality products that help simplify life. We have worked together over the last 8 years.
Rubbermaid turned to us to reimagine their online closet planning tool in order to drive customer engagement and increase online revenue. We dove into the research and uncovered a huge gap between how consumers visualize their storage needs vs. how they actually shop for and choose a product. What does that mean? The tool didn't address the most basic questions users had: How much stuff can I store in my closet and what type of items does it hold?
We produced a tool that focuses on the "stuff" people wanted to clean up. By dragging and dropping items instead of products, we were able to help organizers to not be overwhelmed with the technical aspects of designing a space and focus on the visualization of their ideal space. Realizing that our users did not want a technical tool, but rather a visualization tool helped guide our focus and resulted in an experience that was easy to use and added value to their journey along the way. Further monitoring and feedback also revealed the need to purchase their closet design. As a result, on-screen pricing and the ability to buy directly from Lowes.com was added. 
We all operate in a bubble sometimes. We take customer needs and behaviors for granted. Next year's plan is a "save as" version of this year's. We feel "safe" when we embrace accepted industry practices. The key is to recognize when we're in that bubble and how to step outside of it—and understand what it's like inside the customer's bubble. That's empathy. And you can use it as a strategic lever in the digital world.
The design process is simplified by focusing on what people are familiar with...their stuff and their space.
An intuitive drag and drop interface makes it easy to create your own closet.
Design any closet in your house and check the pricing along the way.
Once you've created your dream closet, find out what you need and get a full parts list.
Custom storage solutions can be saved, printed and shared across social media channels.
The 'Buy Now' button takes you directly to Lowes.com with a cart full of everything you need to build your closet.
The new closet planning tool achieved a whopping 20% conversion rate on all shopping carts. One of Rubbermaid's biggest retail partners said the tool was 10 years ahead of what anyone else in the industry was doing.
Also, because the web is a living organism, continuous improvement is essential. We integrated a full range of analytics, so we can measure and respond to user behaviors and preferences quickly.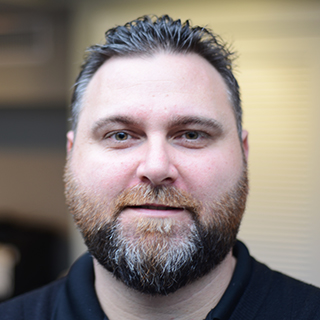 "Empathy was key. By thinking of our audience's needs first, we were able to uncover a core need that technology alone wouldn't have provided. "
Bruce Thompson, The Scylla Group