Rubbermaid Commercial Products wanted a unique trade show experience to draw conference attendees into their booth space at the 2019 ISSA Tradeshow. The goal was to attract attention, create some buzz on site and initiate a dialogue about their products unique benefits. The experience needed to highlight one of their core product systems and educate the public about the different types of recycling options.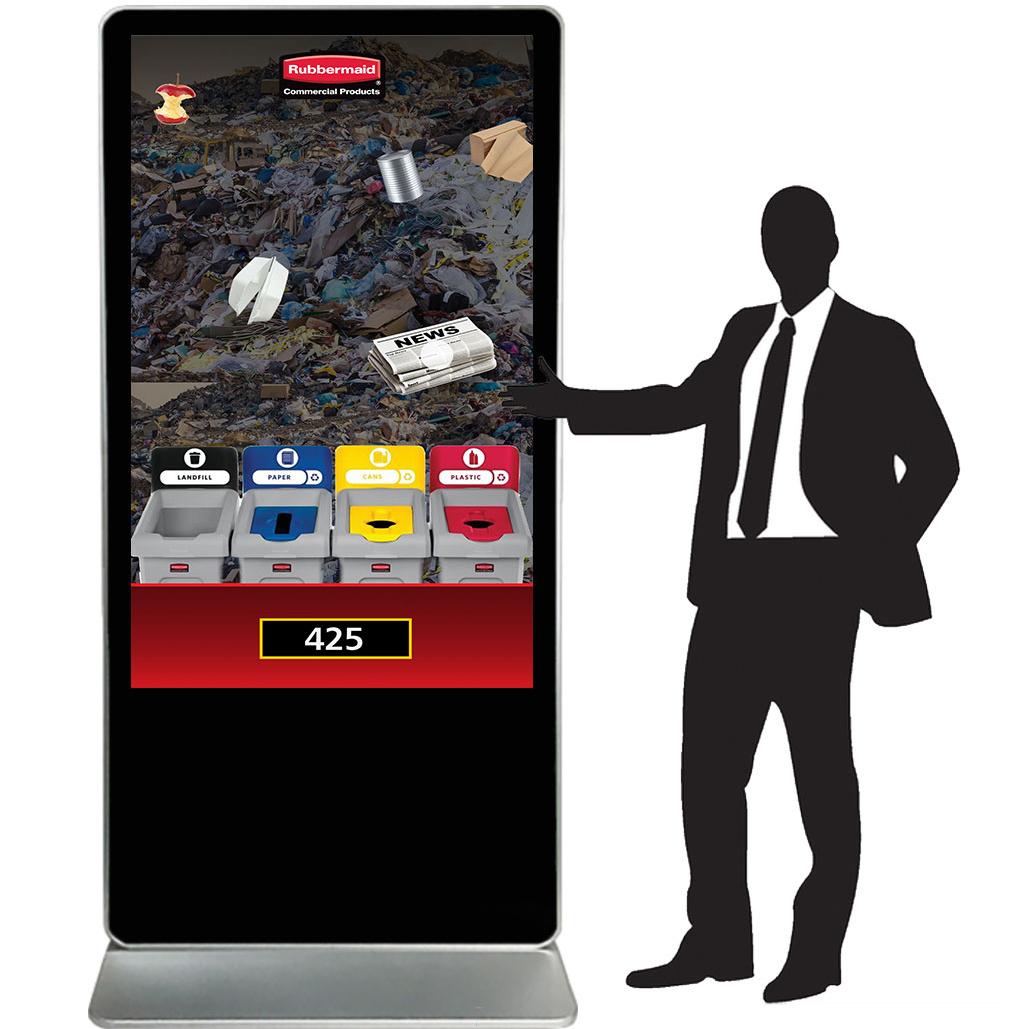 After some exciting brainstorming sessions with the customer, we explored and prototyped multiple options. We landed on an interactive kiosk video game where we could challenge guests to test their knowledge of recyclable vs landfill waste. It's not common knowledge that improperly disposed of waste in a recyclable container can ultimately cause the entire container to become waste when the majority of its contents are indeed recyclable. We thought this interactive display could also serve as a public education platform and teach people how to properly dispose of common waste items. The core of the game centered on dispensing waste into the proper receptacle and having a penalty for improper placement of the waste. Users are challenged with increasing speed and volume of waste as the game progress to ensure player turnover. A high scoreboard was added to encourage some competition and create buzz around the trade show.  
Highly engaged audience
Large crowds consistently before, during, and post show
The competition was buzzworthy
Disney even reached out to inquire about a version for their parks to educate park visitors on proper recycling
Do you need a custom digital solution?
The Scylla Group specializes in creating custom digital experiences to be used internally or for your customers. As a trusted partner, we are constantly trying to enhance our clients' web presence to help them achieve their goals.